Store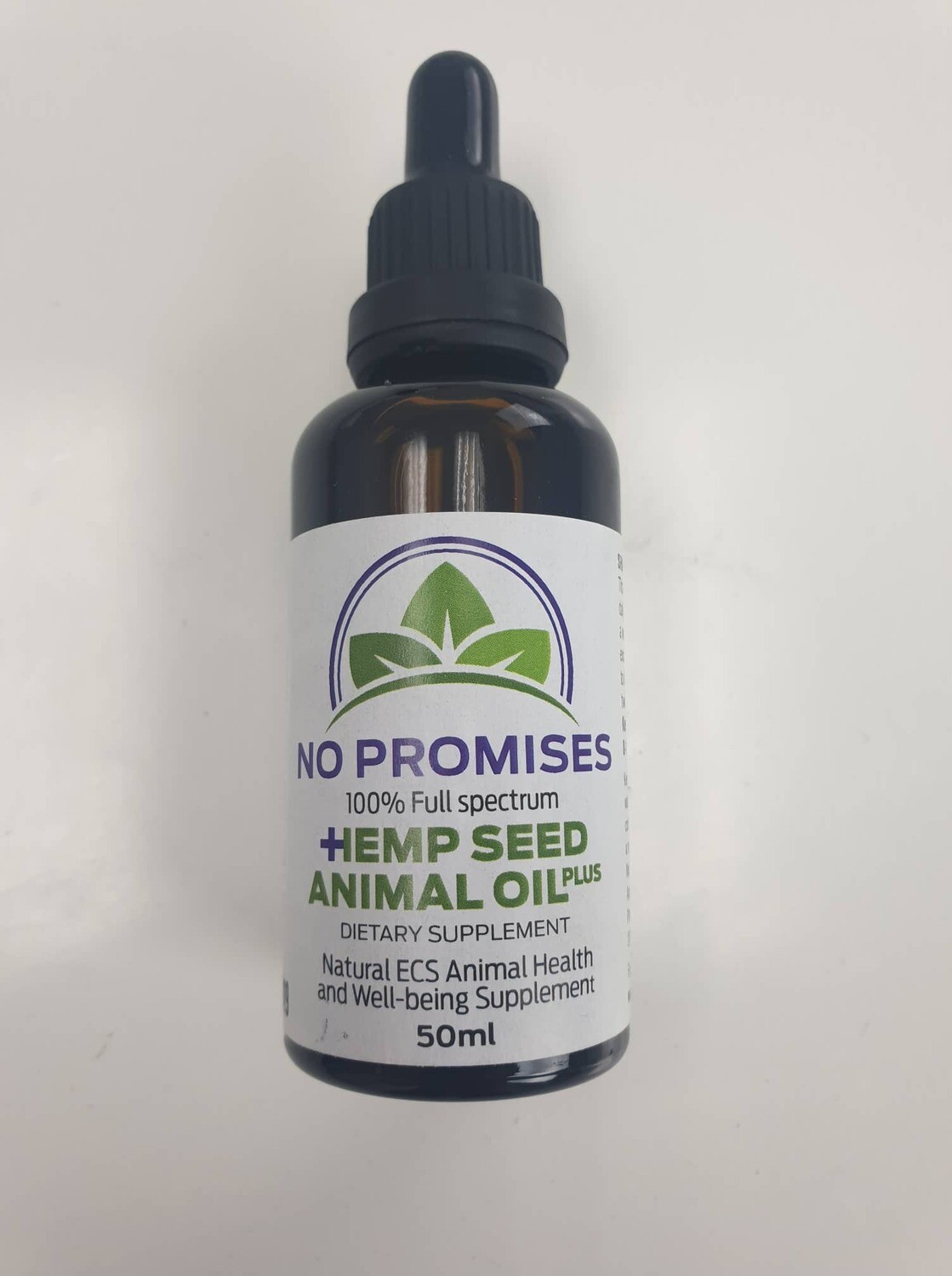 No Promises Hemp Plus 50ml
SKU 0035
Product Details
Sign in with your email address to get your repeat Customer Discount on purchases over $100 !!

NO PROMISES Plus 50ml

Full spectrum Hemp Seed Oil PLUS
Be in quick for this power packed animal Hemp plus specially formulated with our blend of Phyto flour as found naturally in the seed flour, each batch is prepared in small runs to maintain consistency, NO Promises , just happy animals. As part of our company tradition and Aroha we encourage folks to educate yourselves on the endocannabinoid system crucial to good health and homeostasis.

Ingredients:
Food Grade Hempseed oil & our unique Whole plant Hemp seed flour.
Natural ECS supplement.
Save this product for later