Store
No Promises Hemp Plus + 50ml
0000024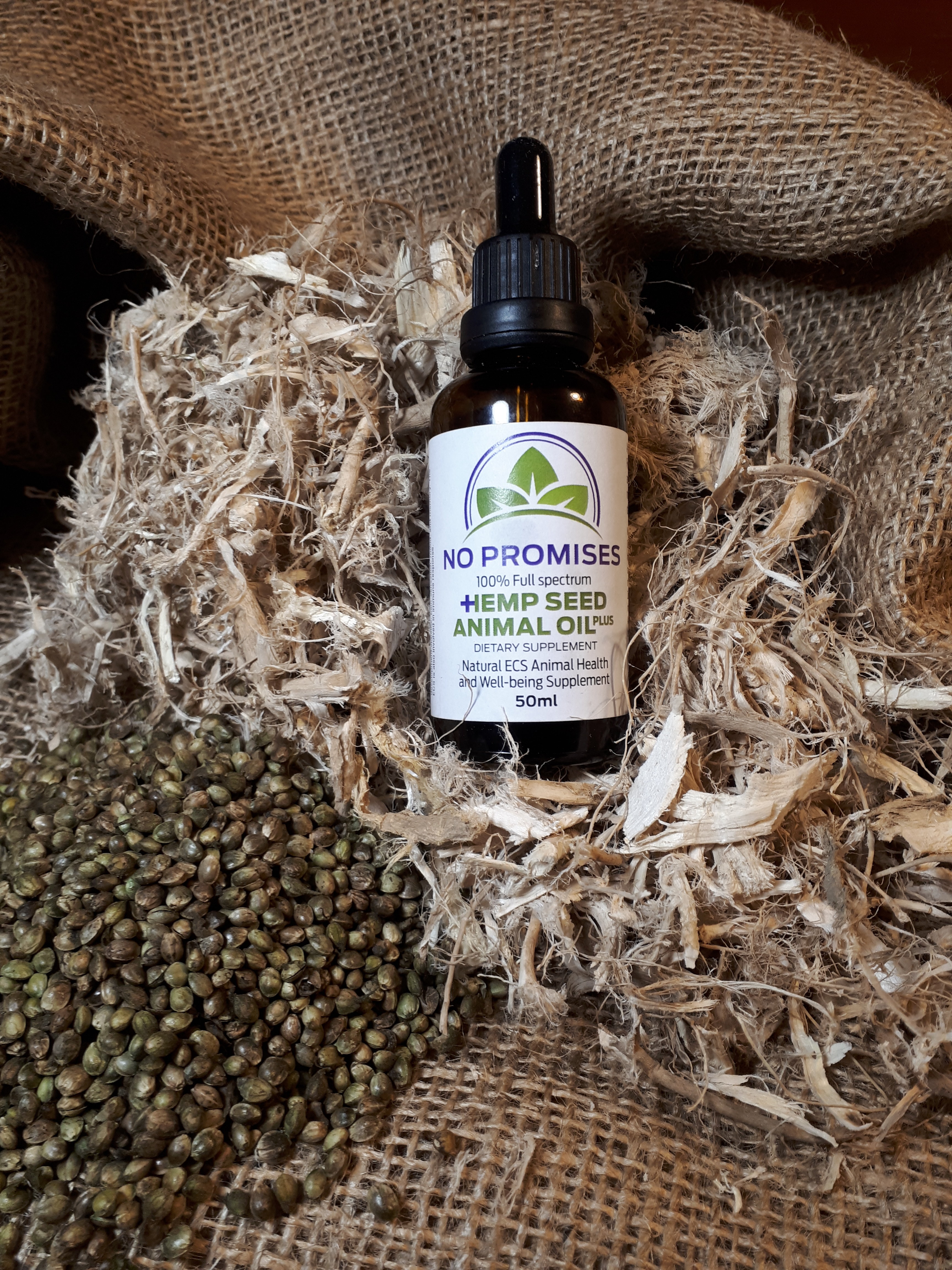 NO PROMISES
Full spectrum Hemp Seed Oil PLUS
Ingredients:
Food Grade Hempseed oil & our unique Whole plant Hemp/ Cannabis Sativa seed flour.
Natural ECS supplement.
The endocannabinoid system (ECS) is a biological system composed of fatty lipid pathways throughout the body mainly through 2 receptors CB1 and CB2, endocannabinoids are what all animals and vertebrae make to help regulate a number of main functions, examples are Anandimide & 2AG these are endogenous neurotransmitters that bind to cannabinoid receptors, throughout the central nervous system ,brain and peripheral nervous system. The ECS is involved in regulating a variety of physiological and cognitive processes including fertility pregnancy pre- and postnatal development,appetite, pain-sensation, mood, and memory, The ECS is also involved in mediating the immune system.
We invite you to research the ECS and find out for yourself how important it is for this to regulate homeostasis.
We believe Hemp is the natural way nature designed Cannabis for animals, we can't make any claims that it helps a wide variety of issues that The ECS regulates, yet studies show supplementation of cannabinoids to be extremely beneficial in improving health, we have based our knowledge on years of research trying to understand how and why cannabinoids work in the animals ECS system. We make no claims, hence the name No Promise's.
Dosage may vary per day do not exceed 1 ml small animal under 15kg and 2ml larger animals. Horses do not exceed 4mls.
Keep out of reach of children no harm if swallowed.
It's all about titration start small and increase, with one drop 2 or 3 times a day then increase the idea is to get the body of the animal utilising the microdose of cannabinoids the efas vitamins and minerals from the blend.
Give 1 whole dropper small dogs at guyfawkes and 2 for larger animals